Collection
Collection Development
and Design
The core of BAF is its ambitious team of trend-watchers, designers and stylists. Every day we tread new paths, get inspi­ra­tion from inter­na­tional trends and expand our creative horizons. We pursue the goal of creating inno­va­tive and commer­cial fashion with a fresh and lively design. As we do so we set great store by ensuring that our coll­ec­tions are in line with the current spirit of the times and meet all requi­re­ments in terms of fit and wearing comfort.
The entire coll­ec­tion process, from creative design through to finished clothing item, undergoes constant opti­mi­sa­tion. This way we guarantee our customers consis­tent quality, ensured by means of our self-suffi­cient procedure. Our in-house produc­tion enables us to react to seasonal trends straight away and realise our contem­po­rary coll­ec­tions with parti­cular swiftness.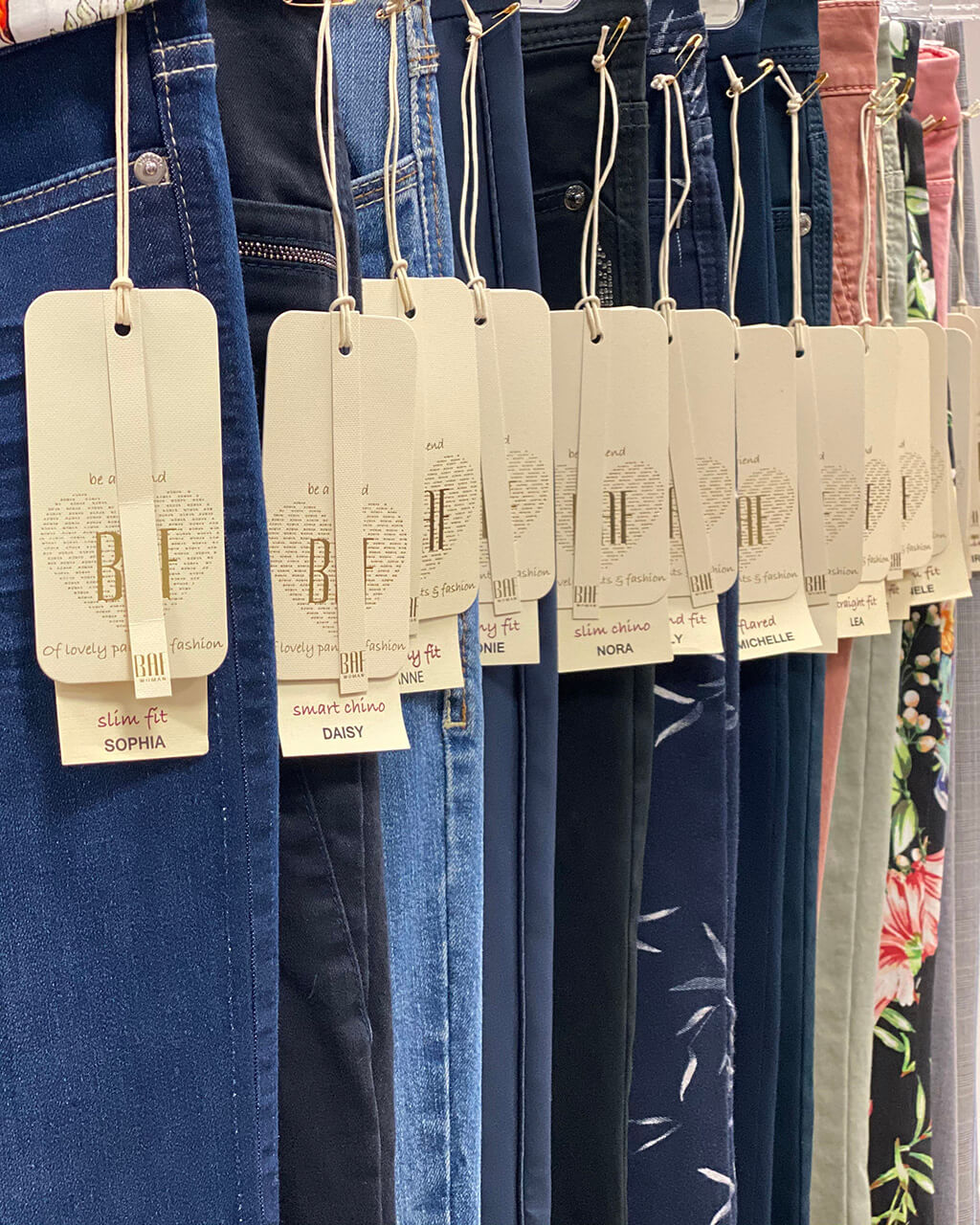 Remem­be­ring the motto, "Clothes make people" we develop the perfect fit for every figure. No matter whether lean or curvy, tight or gene­rously cut, our range offers the right fashion for every style and every taste.